Manage all your WordPress sites without having to login to the WordPress admin panel. Install, activate, deactivate Plugins/Themes, Manage WordPress Core Updates, Disable wp-cron, Search Engine Visibility, Debug Mode, Add User, Change Password and much more..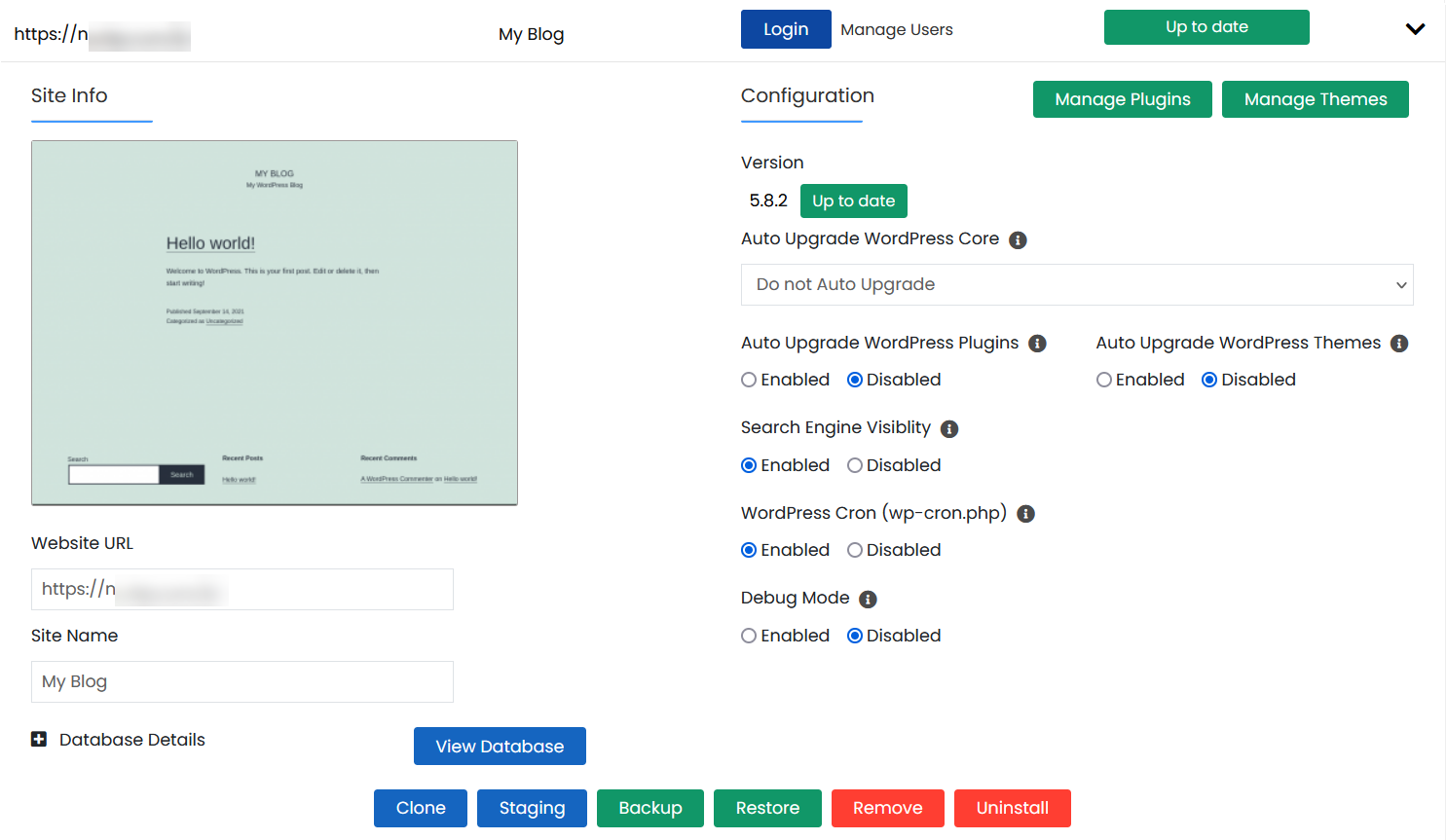 WordPress Manager is included by default with Softaculous Premium license and you do not need to pay any additional amount to use WordPress Manager from Softaculous enduser panel.
The WordPress Manager license needs to be purchased only if you would like your users to access WordPress Manager from within your billing panel client section e.g. WHMCS or Blesta.